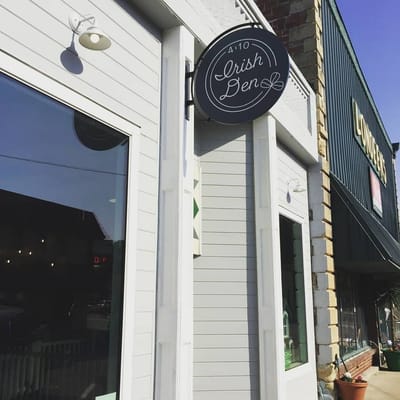 We rent the Irish Den out to anyone in the community needing a space for a birthday party, baby shower, family get togethers, or business purposes. The space is available to rent Saturdays and Sundays, with a suggested donation of $100 - $200 for the day. Once you have reserved the building, we can communicate about what time you'd like into Irish Den on your reserved day. You can email with any questions or to reserve at irishdenchapman@gmail.com
You are allowed to move everything in the building except the big table. You may decorate, we just ask that you clean up any tape. We will have a check list located on the fridge, of what needs to be done before you leave and where certain things are located. You are also welcome to use tongs, utensils etc.
If you would like a barista for your event please email us at
irishdenchapman@gmail.com
and we can help you with that. Having a barista does include a fee that we'd be happy to email over to you if interested.
Please look through our gallery to help you with planning your event. You will see what's available in the space as well as ideas on how to decorate.
Thank you so much for considering our space for your event needs. All donations are used to help our youth center and put right back into our local youth!
Edit